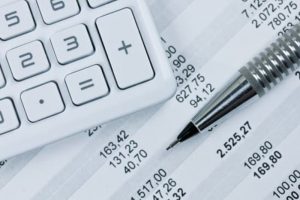 1.  Bounced checks
If your checking account contains multiple overdrafts or NSFs (non-sufficient funds) charges, underwriters are likely to think that you're not great at managing your finances. Mortgage rule-making agency Freddie Mac says that additional scrutiny is required when bank statements include NSF fees.
Large, undocumented deposits
Outsize or irregular bank deposits might indicate that your down payment or closing costs are coming from an unacceptable source. There needs to be a paper trail so the money can be traced.  A "large" bank deposit for mortgage lenders is when you can't prove — through documentation — that the source of that big deposit is acceptable under the program guidelines. If the verified funds aren't enough to qualify you for the loan, you'll need to save another chunk of cash — from an acceptable source. That said, borrowing a down payment is allowed. You just have to disclose where the down payment money came from and make sure it follows the guidelines.
All pages of bank statements
If you are sending over bank statements, make sure you send all pages, even if they're blank. For example, if the document lists the pages as "1 of 8", "2 of 8" etc, and you only provide the first 7 pages because the 8th one is blank, underwriting has no idea what is on that missing last page. It may be a loan payment, an NSF, a deposit from an unacceptable source, etc. Sending all pages will allow your Loan Officer to review and make sure any issues are addressed ahead of time, and will allow your underwriter to review the entire document and clear the condition—and your loan—much more quickly.  
Please give us a call if you have any questions!