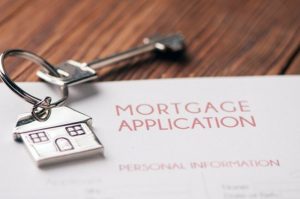 If you wait to check your credit score until you apply for a mortgage, you're waiting too long. Mortgage rates and qualifications depend on your credit score. Check this before you apply so if it's lower than you would like you have time to work on it. Continue making payments on time, reduce your credit card balances, and don't open or close credit accounts.
 Get in touch with your Tabor Mortgage Group loan officer 
It's important to find the right lender for you. Tabor Mortgage is a local lender with knowledgeable loan officers available weekends and holidays to efficiently get you into the home of your dreams.
Arguably the biggest mistake you can make is applying for a mortgage too late. It's important to know how much home you can buy and get it in writing before you get your heart set on a price range or specific home. Getting the pre-approval letter also gives you leverage and credibility.
Your rent history is the biggest indicator of whether you'll make mortgage payments on time. Late or missed rent checks can make it more complicated to buy a home.
Avoid Financing Expensive Items
Mortgage applications depend on your debt-to-income ratio. The more you owe each month for items like car payments and loans, the less you have left each month for mortgage payments.
Give us a call if you have any questions!