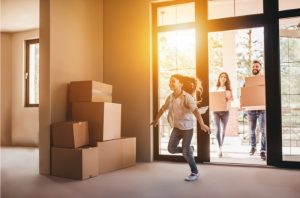 The best advice carries across all areas of life. Whether it's relationships or homebuying, a few simple tips will help you stay on track. Tabor Mortgage Group would like to share some tips to help new homebuyers find their dream home: 
Be Patient
Due to increased demand in the housing market, it's taking longer to find the perfect home.
Embrace Compromise
Nearly 7 in 10 homebuyers made compromises in the home they purchased.
Know Your Priorities
Know what your needs are and what your wants are when it comes to finding a home. It helps to make a list of what's most important to you and what's just a bonus. This will help you stay focused and get the perfect home for you!
Get Pre-approved
With the high demand and multiple offers on homes, the best thing to do before house hunting is get pre-approved. A pre-approval let's you know how much home you can afford. It also shows the seller that you are a serious buyer and gives you the competitive edge in a bidding war. Our loan officers at Tabor Mortgage can walk you through the quick process and help you choose the home loan option that best fits you & your financial situation. 
Commit
Gone are the days of back and forth negotiating. If you love a home, be ready to put forward your best offer. 
If you're looking to buy a home, connect with Tabor Mortgage Group, our loan officers are here to be your dedicated partner and teammate in the home loan process!