Keeping your credit score high is just as important after you buy a home as it was before you closed on it.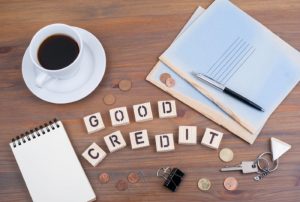 There are many benefits to keeping your credit score up, and one of the best ways to do that is to pay your mortgage on time! 
Keeping your credit score up after closing has the potential to pay off in multiple ways. Consumer credit (credit cards, car loans) is much less expensive for higher-score individuals, and the additional perks (miles, points, cash back, etc) that are offered to card-holders with high scores are oftentimes quite significant. 
Also, we never know what's going to happen to the market or interest rates. Good credit means that when rates drop—as they did a few weeks ago—you're positioned to take advantage of the better terms through a refinance or new purchase.
The rates are currently at an all-time low. If you would like to refinance your current home or buy a new one give us a call. It would be our privilege to help with your mortgage needs!