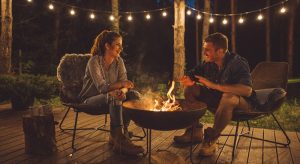 Sometimes it can feel like everyone has advice when it comes to buying a home. While your friends and loved ones may have your best interests in mind, they may also be missing crucial information about today's housing market that you need to make your best decision.
Before you decide whether you're ready to buy a home, you should know how to answer these three questions.
What's Going on with Home Prices?
Home prices are one factor that directly impacts how much it will cost to buy a home and how much you gain as a homeowner when prices appreciate. With prices increasing, the longer you wait, the more it could cost you. 
Are Today's Low Mortgage Rates Going To Last?
Another significant factor that should inform your decision is mortgage interest rates. Today's average rates remain close to record-lows. Much like prices, though, experts forecast rates will rise over the coming months, as the chart below shows: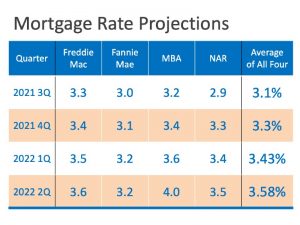 Your monthly mortgage payment can be significantly impacted by even the slightest increase in mortgage rates, which makes the overall cost of the home greater over time when you wait.
Why Is Homeownership Important to You?
The final question is a personal one. Before deciding, you'll need to understand your motivation to buy a home and why homeownership is an important goal for you. The financial benefits of owning a home are often easier to account for than the many emotional ones. Homeownership may provide you: stability, safety, sense of accomplishment, a milestone, community, or personal pride. 
Homeownership is life-changing, and buying a home can positively impact you in so many ways. With a decision this big, it helps to have a trusted Tabor Mortgage loan officer by your side each step of the way. If you're ready to begin your journey toward homeownership, give us a call!