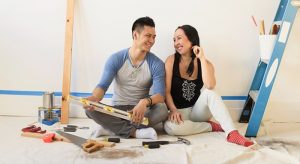 With a housing market this competitive, sometimes you have to think outside the box. If you're having trouble finding your first home, here are a few things to consider.
Asses your budget
If you haven't crunched the numbers, you may be underestimating what you can afford. A lender can help look at your finances and assess what you can borrow.
Consider a condo or duplex
If the prices of houses seem to be outside your budget, condos make greater starter homes. They can help you build equity to fuel up a move when you are ready!
Expand your search radius
Widening your radius to include nearby neighborhoods and communities can help you find something closer to your budget or even a hidden gem.
Weigh your must-haves and nice-to-haves
Not finding the one? Take another look at your desired features & see if any are nice-to-have instead of essential.
Your first home is out there and Tabor Mortgage Group can help you get it! Connect with us to see what you qualify for and which home loan option is best suited for you and your finances!