With a global pandemic going on we wanted to share some tips with you. We know under normal conditions it can be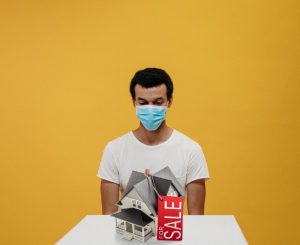 scary, and with Covid-19 you might feel even more afraid to buy a new home. We are here to help you and put your mind at ease. Here are three helpful tips on buying a home during a pandemic. 
Don't fall in love with a property you can't afford
It is very important to get pre-approved before house hunting. Talk to one of our Tabor Mortgage loan officers today to start the process.Let us walk you through the process because there are some differences right now due to Covid-19. 
Make sure you are working with a team you trust
This is important because there is a lot of craziness going on in the world right now and you do not want to be taken advantage of or misled when it comes to such a big, important purchase. I believe we are the best lender here in Charleston, SC. We have top-notch loan officers here at Tabor Mortgage that are available to answer any questions you may have. As our team continues to grow we make sure we have plenty of support staff to assist our loan officers to keep the loan process moving swiftly & efficiently to get you into your dream home. 
Be prepared for the unexpected
Even with our company being built for success, other companies are delayed right now. 
We work with insurance companies, attorneys, appraisers, etc to get your loan closed. 
We used to comfortably close loans in 3-4 weeks but with everyone backed up right now it can take up to 45 days. 
As always, we will do our best to make sure your loan closes on time. Tabor Mortgage is built to make sure we do a great job for you and provide the best home buying experience! We will walk you through the process and navigate these uncertain times together to get you into your dream home. Give us a call if you are ready to get pre-approved so you can begin your house hunt!