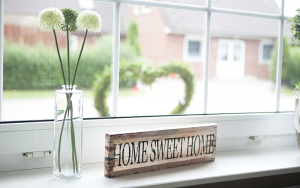 There are many reasons to refinance your home mortgage. Currently, interest rates are at an all-time low causing homeowners to question if refinancing is right for them.  Here are the top 5 reasons refinancing could be beneficial for you.
1. Lower your interest rate and monthly payment
Depending on the market, your mortgage company (hopefully that's us!), may be able to refinance you into a lower interest rate. Although the market is the largest factor in lowering your rate, your Loan Officer will also consider your credit score, loan amount and your loan program.
2. Reduce your loan term
If you are currently in a 30-year mortgage it might be a good time to refinance. With low interest rates you may find that a 15-year mortgage will work best for you and offer some major savings in the long run.
3. Cash-out refinance
If your priority is to consolidate your debt, a cash-out refinance may be a good option for you!  There are various reasons homeowners choose to do a cash-out refinance such as, paying off student debt, credit card debt, or for home improvements.  A cash-out refinance is when the homeowner refinances for more than the amount owed. The homeowner then will receive the difference in cash at closing.
4. Get rid of Mortgage Insurance
If a home buyer has less than 20% equity in the home, mortgage insurance is required.  Mortgage insurance, also known as PMI, protects the lender in case a homeowner stops making payments on their mortgage.  Once the homeowner has at least 20% equity in their home refinancing may be beneficial to eliminate that monthly mortgage insurance payment.
5. Adjustable-rate to a fixed-rate
Sometimes people who are in Adjustable-rate loans refinance to get into a Fixed-rate loan. With rates so low right now this may be a great time to get locked into a Fixed-rate because they won't stay this low for long. Getting locked into a fixed rate can protect you when rates rise in the future.
If you think refinancing could benefit you or if you are unsure and have questions don't hesitate to give our Loan Officers a call.  We can find the best home refinance solution for you!