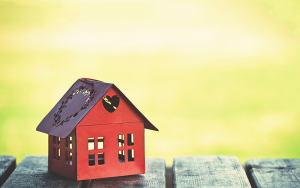 For some, looking for the right home is a lot like dating. You have your checklist, type, and expectations of the perfect fit. Like the dating game finding the perfect one can feel like a roller coaster, full of ups, downs, and everything in between.When dating online it's hard to know exactly what you're getting just from looking at the information & photos they choose to share. It's better to be in person to make sure everything checks out before making any real commitments. Your first step before commencing your home search is to connect with a Loan Officer to establish your buying power.
As you probably know by now it's hard to find someone who will check every box on your wishlist. Something you think you want ends up not being as important when you see what else is offered. It's all about figuring out what you can live with and what you can't live without. Ask yourself, "What is the most important thing I want in my home?" Are you willing to give up having a two car garage if it means having your dream kitchen?  Once you figure out all the details, you are onto the next step: finding the home that fits your needs. Searching for your perfect home may take time but it will be worth the wait.
At the end of the day finding the home of your dreams is a lot like finding the right partner. It takes some savvy detective work, time, and dedication. Remember to trust your gut and go with what feels right. Once you find your home, and you will, you'll be thankful you took the time to find your perfect place.